At a Job Fair, How to Introduce Yourself
At a Job Fair, How to Introduce Yourself
Your introduction is the first chance you'll have to create a good impression, whether you're a college student attending a campus job fair or an experienced candidate attending a networking event. You might not feel confident approaching strangers and striking up a conversation with them. It might be difficult to market yourself to potential employers, so learning how to introduce yourself at a job fair will be helpful.
A job fair, often referred to as a career fair, offers job searchers the chance to speak with numerous employers all at once. Discover some methods to help you be ready for meeting people at a job fair.
Preparing for a Job Fair
Being at a gathering with a large number of strangers might be difficult, especially if you're not the most outgoing person there. But doing so will help you advance in your job. Be at ease; with a little planning and practice, you'll be able to present yourself in a polished and essentially stress-free manner.
Just keep in mind that everyone you encounter is looking for new talent. They might work for you in the future. They'll try their best to put you at ease. If you take the time to prepare, you'll be able to properly communicate your credentials to everyone you encounter. It will be even simpler to connect with recruiters and make the most of the job fair if you have a clear idea of what you're going to say and how you're going to say it.
Prepare your resume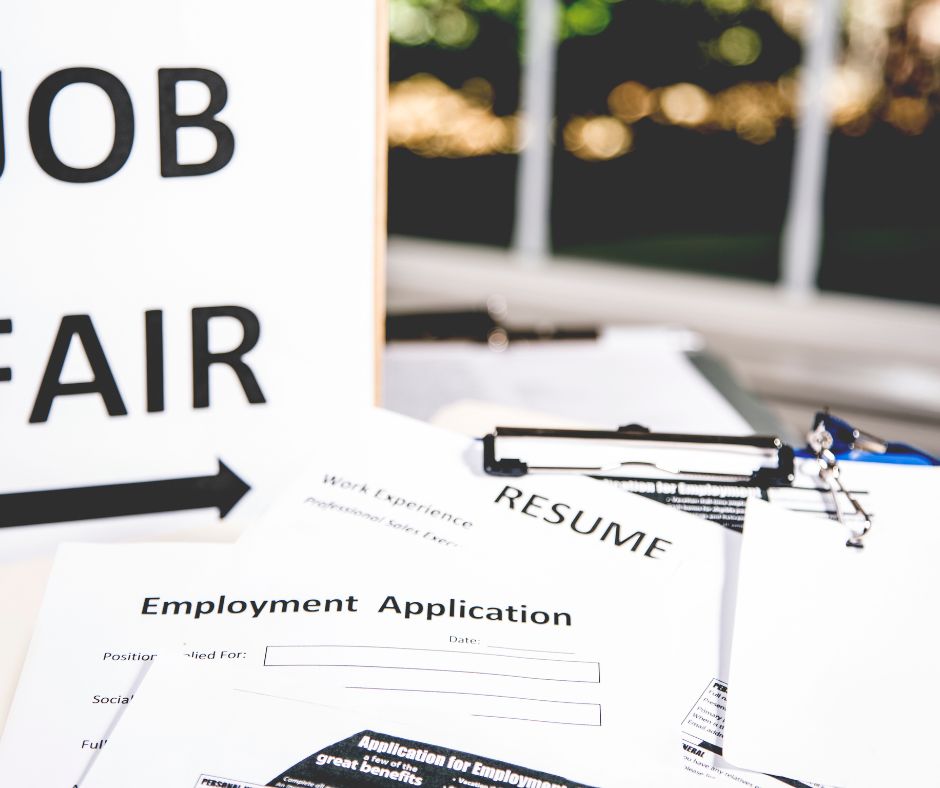 Don't just show up to a career fair without doing anything to prepare. If you have the time, think about having a business card printed with your contact details. Make sure your resume is up to date, and if not, give it a fast update. Then, print out copies so you can give them to hiring managers.
Research Organizations
Check out the list of participating businesses online to decide which ones you wish to meet with. You can take your time working the room and making introductions if you have a priority list of employers you'd like to meet.
What to Pack
The best approach to store everything you need to carry is in a portfolio. A huge purse, compact briefcase, or messenger bag are additional options. Make sure you can quickly access the materials you need to give recruiters. Bring at least 20 copies of your resume and, if you have them, a stack of business cards. Bring a notepad and a pen as well so you can jot down important information like names and dates.
Prepare your pitch and your questions
Make a list of questions in advance so you won't be stuck for words. If you have the time, look up corporate websites beforehand to familiarize yourself with the participating employers. Look over each company's mission statement and the job openings mentioned on the careers page.
What are the top qualities you look for in a candidate for X position? and "What is one of the main problems of the work?" are the ideal inquiries to make at a job fair. Create a list of inquiries that are unique to you before the job fair so you can learn more about the subjects that most interest you.
An elevator pitch is a condensed summary of your qualifications, education, and work history. Prepare yours beforehand, and practice saying it. Ask your friends and family to give you their attention for 20 to 30 seconds, which is all that is required for your pitch, so you can receive their opinions. The more you say it, the simpler it will sound.
If networking isn't your thing if you're timid or really introverted, think about bringing a friend, preferably someone outgoing. Having a companion will make the journey much simpler.
When you get to the fair, check in
It might be necessary for you to obtain a name tag and sign in at the front desk. You should wear your name tag on your right side since you will be shaking hands with that hand. The recruiter will be more likely to remember your name if they can see your name tag on the side where you shake hands.
Visit your priority companies first as you make the rounds. By doing this, you'll have the best chance of meeting someone from the employers you're most interested in working for. If you have spare time, speak with other businesses as well. You might come upon an unexpected match.
Smile when you introduce yourself
A grin alters the way you speak and exudes positivity and friendliness. Be proactive and offer a handshake and introduce yourself to the recruiter. A brief introduction is acceptable:
"Hi, I'm Ranjith Perera and I'm pleased to meet you."
"Good morning, I'm Ranjith Perera and I'm glad to meet you."
"Hello, I'm Ranjith Perera. It's a pleasure to meet you."
It is fine to inquire about the recruiter's preferred method of address. Once you've given a brief introduction of yourself, prepare to offer your elevator pitch and be prepared to field some questions. Give a copy of your résumé and, if you have one, a business card. Request the recruiter's business card so you may carry it with you.
Spend a little time writing a follow-up email. As soon as possible after the fair is over, send it. It's an additional technique to leave a positive impression on those you encounter.