Vital People Skills for Professionals in Human Resources
Vital People Skills for Professionals in Human Resources
Human Resource management: Past and Present
Putting the "people skills" back in human resources has been a hot topic lately. What does that exactly mean? The origins of human resources can be traced to the industrial revolution of the 18th century, a time when working conditions were frequently uncontrolled, hazardous, and brutal. These occupational realities served as the foundation for Owen and Babbage's claim that people and the systems that support them at work are essential to every organization's success. Early HR initiatives were founded on the fundamental principles that people needed to be protected and appropriately compensated.
The industrialized and specialized history of HR expanded to encompass cost-per-employee optimization, easing the adoption of technology outside of IT across the firm, and enforcing standards and compliance. Every HR department relied heavily on recruitment, pay and benefits, and productivity data.
However, studies by McKinsey, The World Economic Forum, and LinkedIn Learning in recent years have all come to the same conclusion that a focus on human skills, particularly Emotional Intelligence (EI), is the differentiator on which people can build successful careers and that organizations need to use to shift from "survive" mode to "thrive" mode.
Organizations are learning to a growing extent that the function of HR is more than simply acquiring top personnel and compensating them well as we approach the 2020–2021 pandemic and the "Great Resignation." Additionally, it is to nurture creativity and innovation for the benefit of all people, in service of a higher cause, and to cultivate that talent through educational and professional development opportunities. Human resources is also responsible for the emphasis on physical and mental health, inclusion and belonging, and ethical considerations on the organization's broader societal influence.
It has become clear that in the effort to incorporate technology into our daily work practices, a fundamentally human element has been lost.
Put People First, Not Process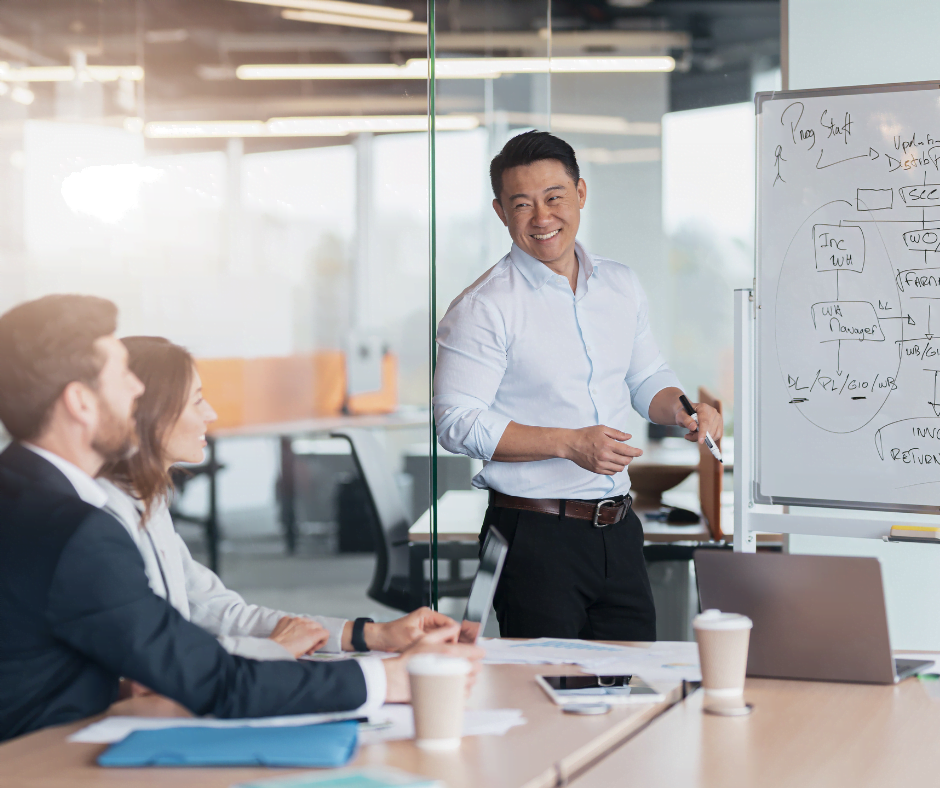 Many HR and Talent experts find these new people-centric vs. process-focused objectives to be somewhat alien given the tangible foundations of conventional Human Resources practices. Although they wanted to give the employee experience first priority, our HR colleagues and peers frequently expressed that their positions had remained more reactive than proactive. No matter how well-planned or diligent they are, they just can't manage to "get ahead of it" or "get in front of things." This is where Emotional Intelligence comes into play, given the current and expanded role of HR as an organization's primary people function.
HR professionals need to shift their focus from systems and data to people in these times of disruption, uncertainty, and perpetual change. We anticipate that as HR professionals transition from supporting onsite workers to supporting remote workers to supporting hybrid employees, they will work more quickly, handle higher workloads, adapt to new social and health variables, and negotiate upcoming uncertainties.
HR practitioners are more likely to produce better results by developing a people-focused approach based on individualized, individual attention because they are frequently connected with some of the most emotionally-charged situations in an employee's life. In the pandemic situation, there were occasionally layoffs, furloughs, and compensation reductions. Building empathy and connection to make virtual or distant encounters feel more personal and human over the past few months has been essential for an organization's performance. This starts with the notion that employees are emotional creatures with psychological needs and personal motivations.
Using emotional intelligence to build organizational resilience
HR is the first step in fostering organizational resilience. Each employee in the HR department must increase their level of resilience by acknowledging the stress they are experiencing and enhancing their own physical and mental well-being in order to meet the difficulties of the day. Emotional intelligence, which begins with a level of self-awareness of one's own strengths, triggers, and emotional management needs, is the cornerstone of developing a resilience muscle.
In order to transfer these abilities out into the organization, HR departments must first develop meaningful connections as an HR team through closer ties with leaders and their team members. The advocates and standard bearers for emotional competency in their organizations can be human resources professionals. They can use their EI abilities to help create fantastic cultures that support the basics of leadership development, retain top personnel, and accomplish the objectives of the firm.